Invite CENTER INT to Share and Exchange the "Application of Photovoltaic Technology in Green Buildings" – "BCEG International Grand Lecture" held by BCEGI
In the "BCEG International Grand Lecture" held on March 11, the vice president of CENTER INT, Yan Jian gave a special lecture on "Application of Photovoltaic Technology in Green Building". He explained to BCEGI colleagues the history of the discovery and development of photovoltaic as a new energy source, the direction of market application, the characteristics of product types, technology development trends, future development prospects, and the multiple possibilities of combining with traditional buildings.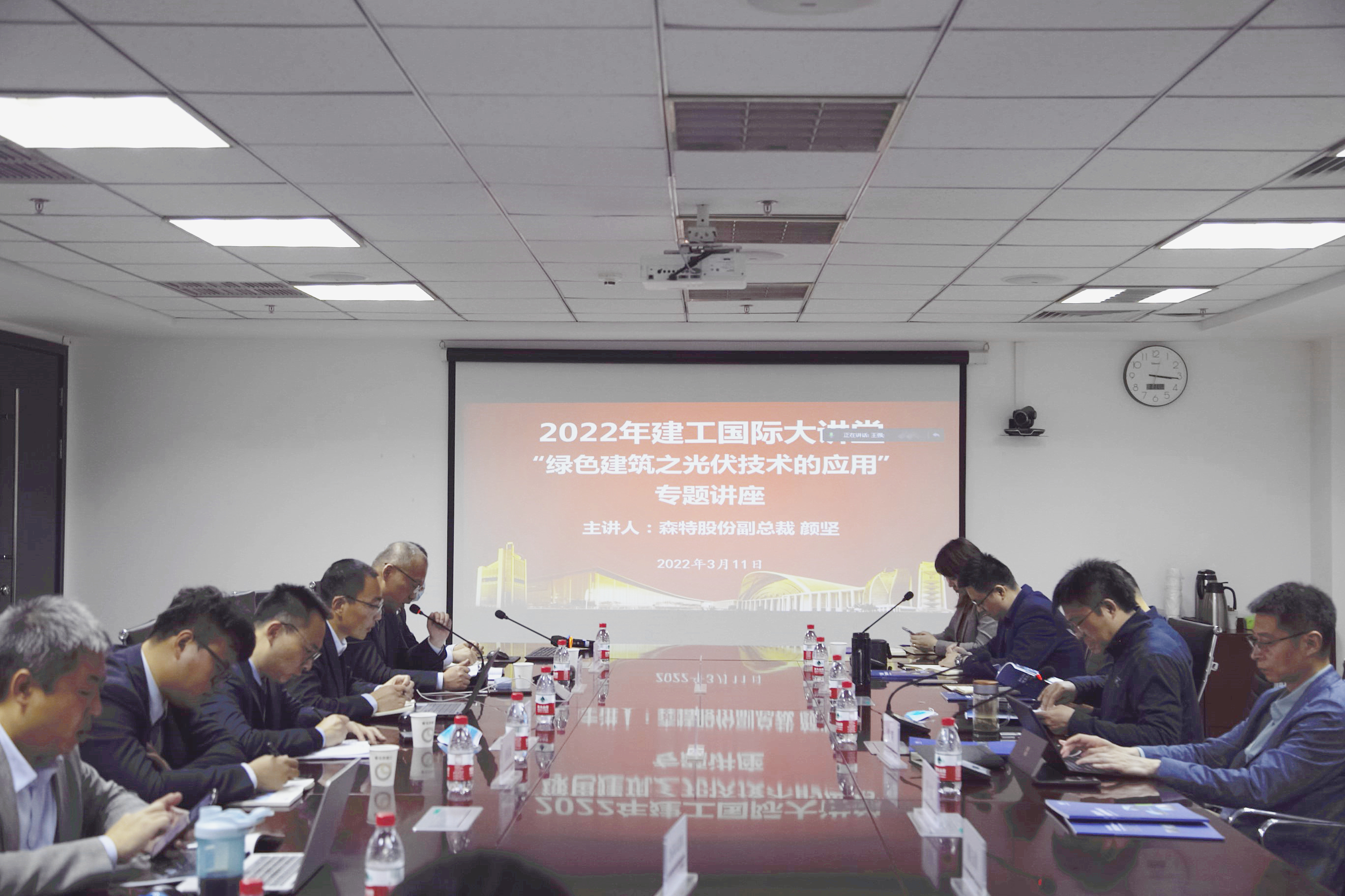 This is a specially planned "invitation" by BCEGI to implement the "Carbon Peaking and Carbon Neutrality Goals" policy of the central government, to explore the market potential of combining traditional construction industry and new energy technology in overseas market, and to help BCEGI implement the "14th Five-Year Plan". Members of BCEGI leadership team in Beijing, middle-level cadres in headquarters, all the staffs of the marketing department participated in the study and team members of overseas branches and the key staffs attended the study by video. Chen Yue, Deputy General Manager of BCEGI, presided over the lecture. Participants had an in-depth exchange of views on the cooperation mode between CENTER INT and the General Contractor of the project, the introduction of roof photovoltaic system, overseas photovoltaic policies and other issues.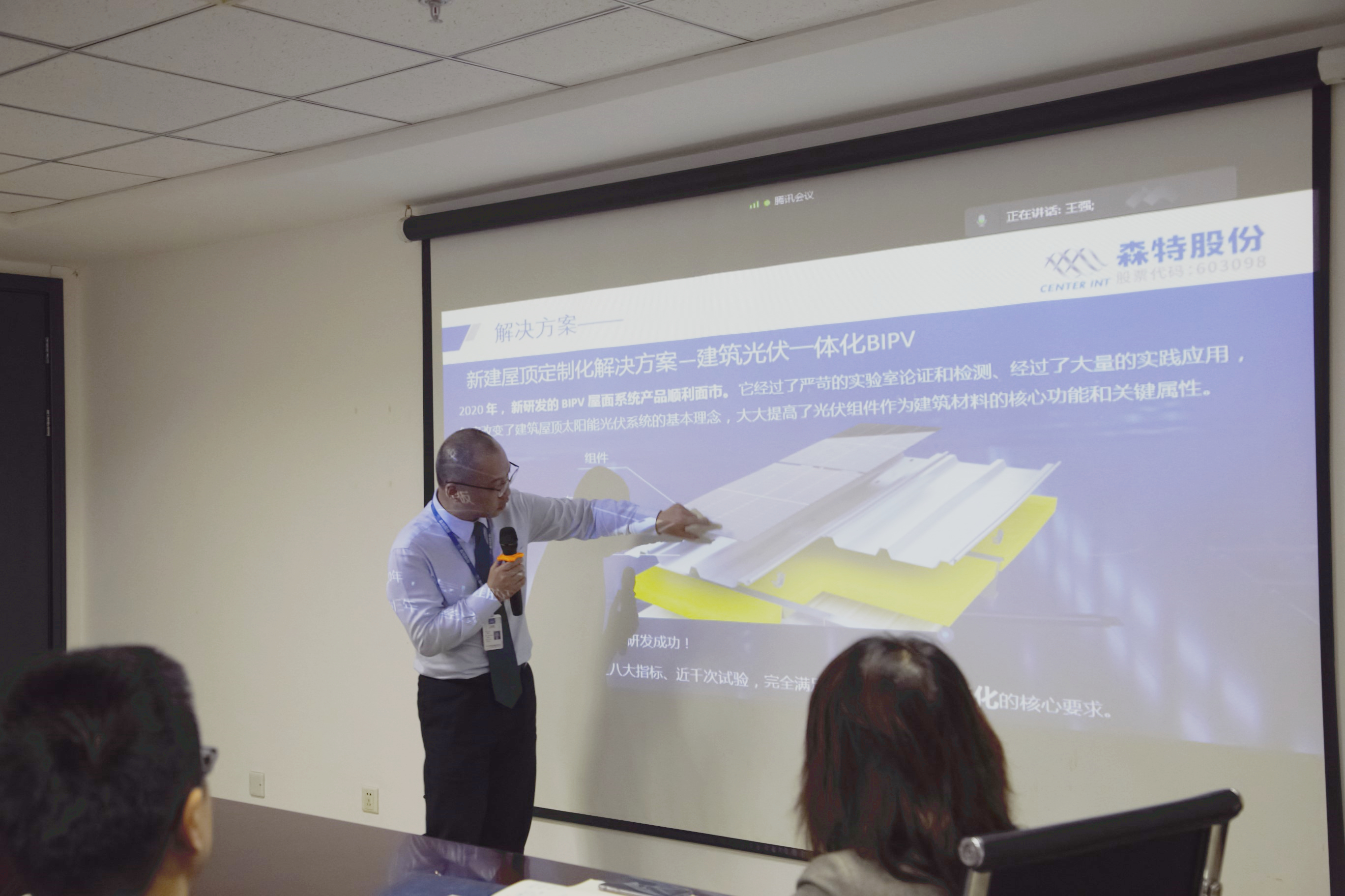 Chen Yue pointed out that the application of photovoltaic technology not only meets the requirements of the national "Carbon Peaking and Carbon Neutrality Goals" policy, but also coincides with the green and low-carbon development idea of the construction industry. As the "vanguard" of BCEG's overseas market, BCEGI has explored the application of new energy and photovoltaic in overseas projects. Through this exchange and learning, we have a basic understanding of the photovoltaic industry, which opens up new ideas for the subsequent development of overseas markets. BCEGI is looking forward to forming complementary advantages with CENTER INT, achieving information sharing, and providing more possibilities for joint development of new market areas through the extensive overseas market channels of BCEGI, and the strong technical resources of CENTER INT.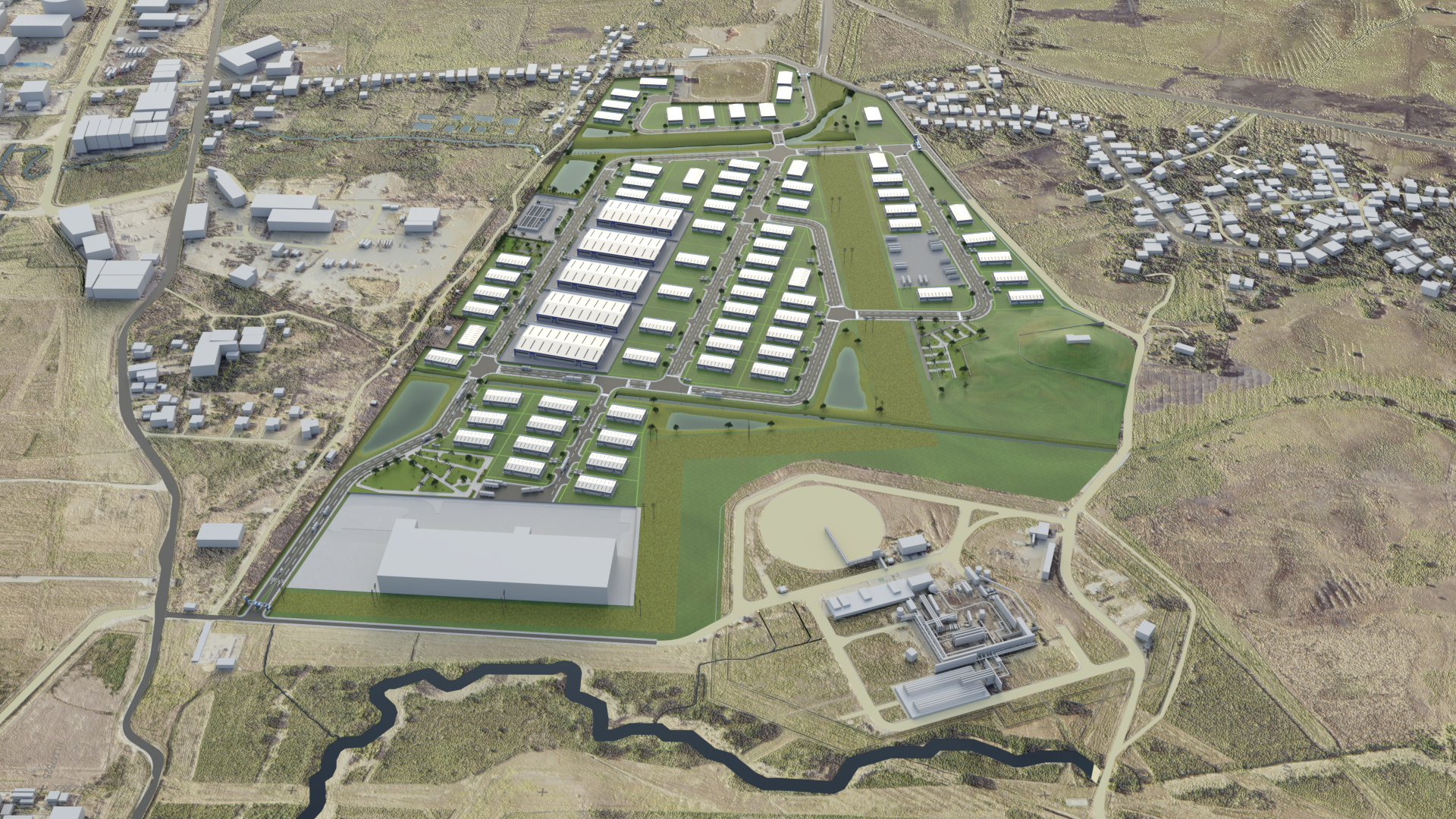 CENTER INT is the only domestic high-end metal enclosure system service provider listed on the main board, the world's largest metal enclosure high-tech enterprise. LONGI, the world's most valuable solar energy technology company, is the second largest shareholder of CENTER INT. The main business of CENTER INT covers building metal enclosure systems, ecological management and building photovoltaic integration, focusing on monocrystalline silicon wafers and green energy, and is committed to providing "green electricity" + "green hydrogen" products and solutions with zero carbon development, and has completed more than 2,500 projects in total.